First Aid Training for Schools (4hr)
FAIB Approved – Approval certificate number 150
The Course
This 4-hour course covers emergency situations that could happen in a school environment and is therefore ideal school staff. It is very useful for all school staff school to have some first aid knowledge and skills so that they can respond quickly to a classroom or playground emergency or support the fully trained first aiders. Most schools will already have qualified First Aiders who have attended the formally regulated 3-day First Aid at Work or a 1-day Emergency First Aid at Work course. These staff may also benefit from this course to brush up on their skills and knowledge on child resuscitation, caring for an unconscious child, dealing with cuts and scrapes, and more serious wounds and bleeding, caring for a child with a suspected fracture, dislocation or sprain, head, neck and spinal injuries, recognition of the sick child – including anaphylaxis, asthma, and meningitis.
Course Certification
To complete the course there is summative assessment. If successful, each candidate will be awarded a certificate of attendance which is valid for 1 year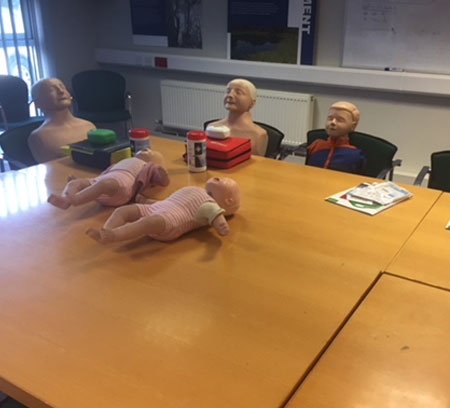 Contact us today
If you would like to book a course, or you have any questions on any of our available courses please do not hesitate to contact us at any time.
Tel: 07758 361165